Hay and Straw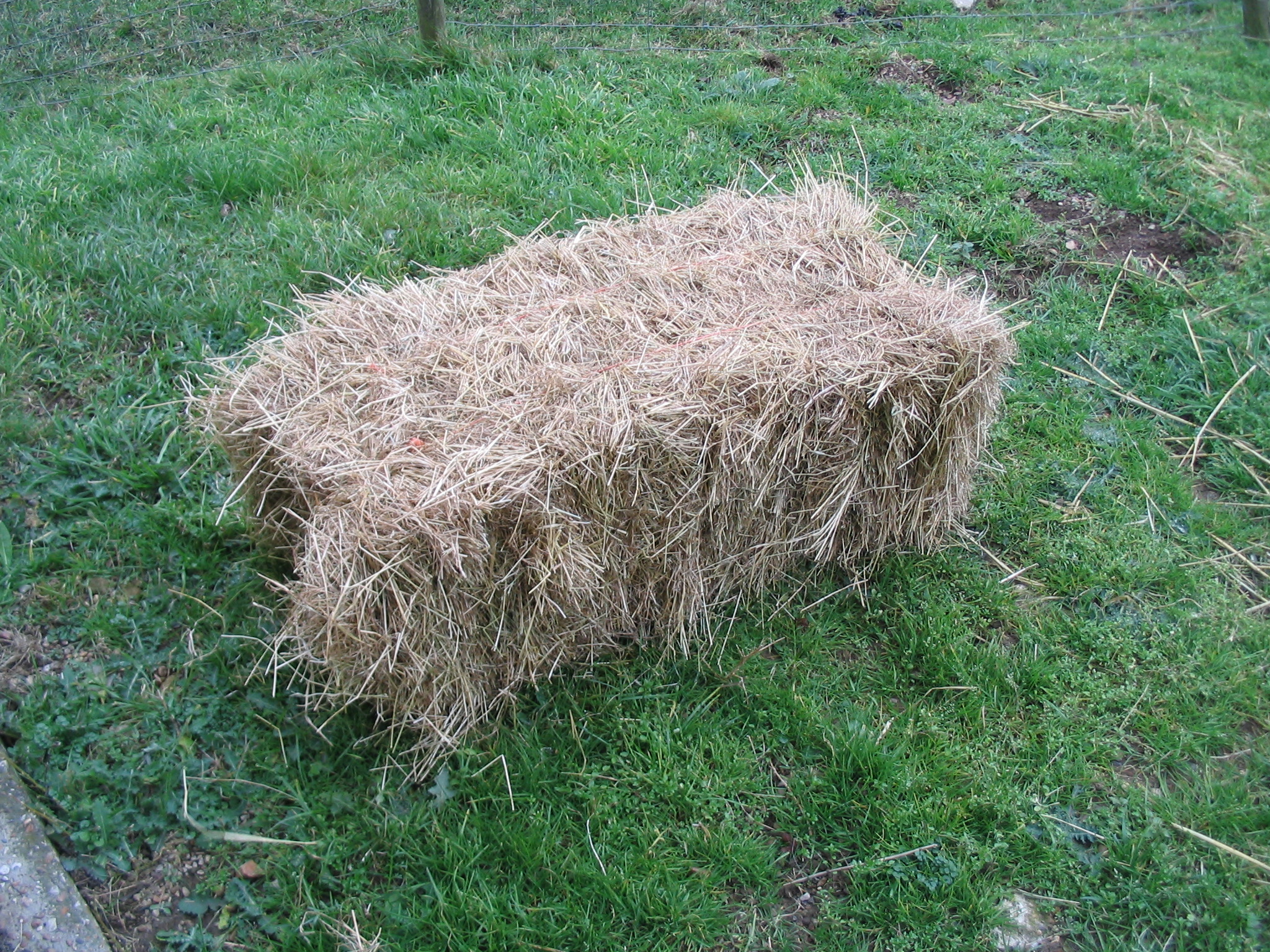 We at Horlands Farm believe there is no better way of conserving summer grass for the winter months than to make hay. The process of drying grass in the summer heat and packing it together goes back hundreds of years. We may now use more complicated machinery now but the process is still basically the same.
Cut the grass then keep turning or moving the grass until it is dry enough to pack together and store in sheds.
There can be no better smell than that of dry hay in the barn!! And the animals love it. The other wildlife benefit is that as we allow the grass to grow to tall and produce seed, it provides an ideal habitat for many species of insects and mammals.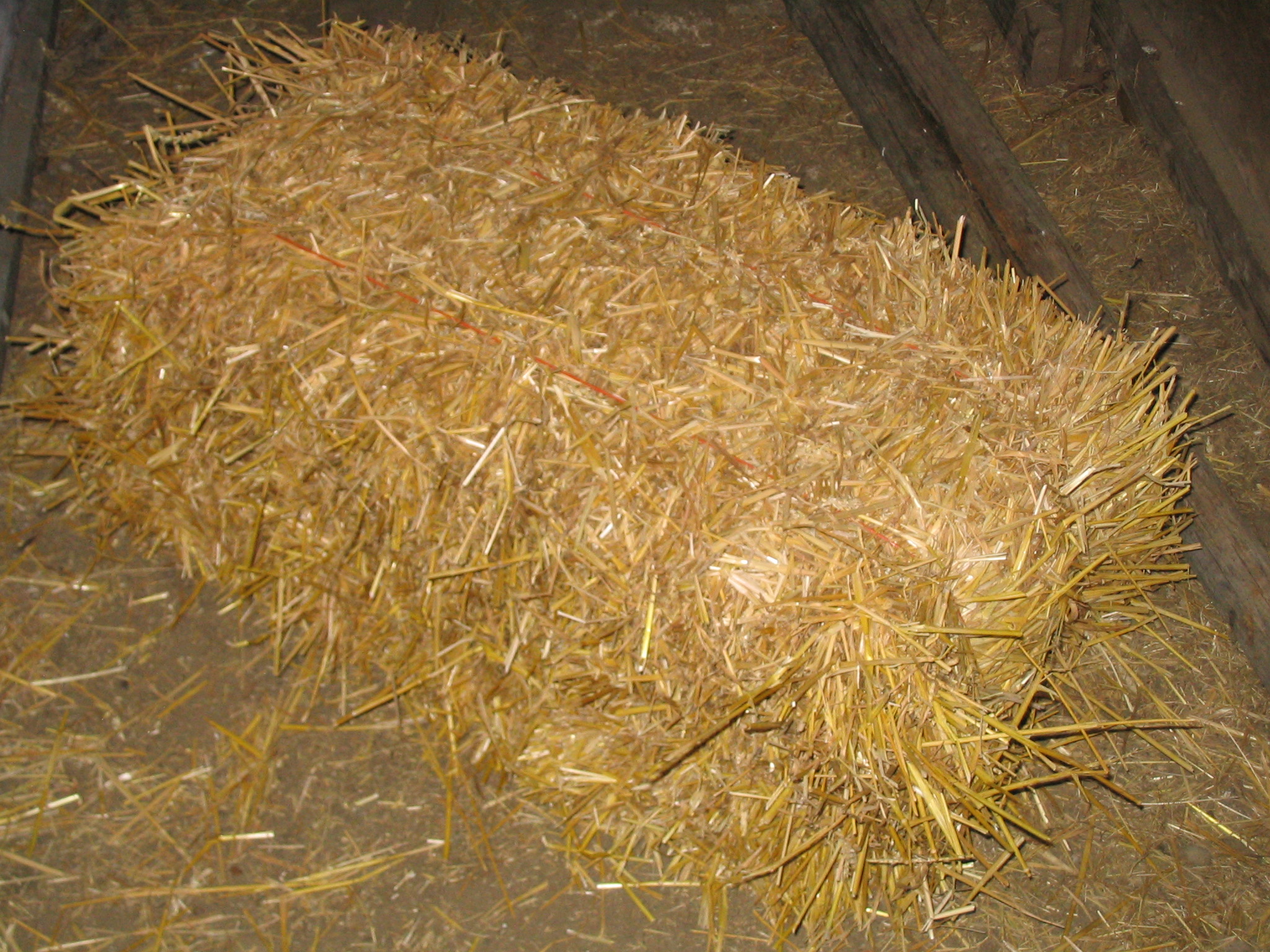 On the farm we tend to use large round bales now but we do still make a limited number of small conventional bales measuring around 4 feet long and 18 inches wide these bales are easy to handle and stack well in confined areas. We do offer a delivery service to to avoid disappointment please order early.
We also make some conventional bales of straw from wheat that neighbouring arable farmers produce, again is you are interested please order early.